DJ Ria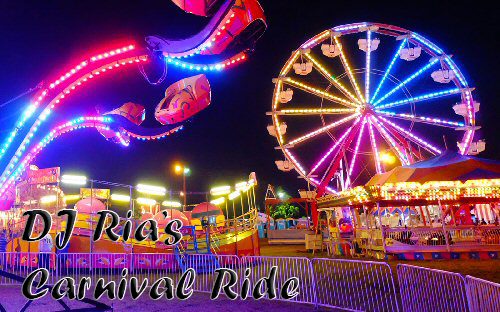 What got me started with HRR?
In the beginning stages of internet radio, Urradio and the TNT Sounds Network were rivals. That rivalry eventually turned in to comradery and great respectfulness, as we worked together during specialized events in the Palace Chat environment. Both stations went on to great success. After many years of being involved with TNT, we eventually closed our doors. I took some time off from being a DJ and eventually found my way to HRR. Over the years, real time took me away from radio again. I am grateful to Vandal and the team for always keeping a place for me when I was able to return.
Favorite Genre?
It's easier for me to say what are my least favorites are versus making a long list of what I love lol. Rap music is difficult for me to hear and be understanding of the lyrics. Same goes for scream metal. I was raised in a religious household where choral music was key to everything and anything. My grandparents were children of the Swing era, and I fell in love with it and the addicting spell that spoke to my soul. Old school rock, bring it on! Over time I've learned the value in music and what it brings to my life. It's the calmness found in opera, the rush from rock and techno, and a level of spirituality in it all that I can never let go of.
Favorite Bands and Artists?
Heart, Stone Temple Pilots, Andrea Bocelli, Sigala, Little River Band, Elvis, Benny Goodman, Prince, Yanni, Def Leppard, Pink Floyd
Musical Background?
I was classically trained through the Suzuki Academy in the suburbs of Chicago, in violin. In my later years I also learned to play the guitar, and piano. Reading music and composing my own is something I love to do but have little time for now it seems. I'd also love to complete learning the drums.
Hobbies
I am an avid gun and knife collector and practice whenever time and weather permit. I also love reading, music of course, and watching documentaries. Recently I've had the fortune of learning how to go four-wheeling in the dessert, no matter what the weather. The muddier the better! And lastly, I'd say my favorite hobby is doing jigsaw puzzles. That sounds corny coming from such a tech nerd, but it's working on one while listening to music that gives me time to relax.
DJ Name Origination
Ria is short for Alegria, from my favorite Cirque Du Soleil show. It was the first of their many shows that I ever saw live and was mesmerized by it. The music was so loud it made my ears throb, my heart pound loudly. In Palace Chat that was my name as well and it's just stuck with me all these years.
Favorite Music Experience
In the summer of 1990, my extended family and I took a trip to Europe. The day we landed in Berlin was the same day Checkpoint Charlie was being loaded up on a flatbed and hauled away. There were people everywhere! By the thousands. Our hotel was on the same street. From our balcony we watched the constant flow of people celebrating.
The day after we boarded a tour bus and were on our way through Germany but returned to Berlin on July 20. No man's land was full of people again. But this time there were large walls again, giant white Styrofoam blocks that went as high as we'd ever seen. There were crews setting up stages, lights, and we had no idea what was going on.
The hotel had locked it's front doors to keep the people from the streets from entering and causing problems. Our group of 65 people ate dinner in the main hall, visited for awhile then went to bed. Us kids however, sat on our balconies watching the throngs of people and suddenly all the lights outside in No Man's Land came on. People were cheering like mad. Music starts playing. Then band members take the stage. At the top of that newly built wall….was Roger Waters!!!!
One of my brothers came banging on the door to the room I was sharing with my sister. He's screaming with excitement, "Do you know who that guy is? Are you guys watching this shit?? It's so f**** cool, you have no idea how exciting this is!". It was then I realized we were seeing history at a live show, without having to buy tickets.
On July 21, 1990, Roger Waters delivered one of the most memorable rock events in history with an all-star line-up including Bryan Adams, Cyndi Lauper, Joni Mitchell, Van Morrison, Sinead O'Connor (Rest in Peace Beautiful Soul), and the Scorpions, just to name a few.
That experience will remain one of the highlights in my life for musical events. I have been to over 200 concerts overall, the last being Joe Bonamassa, 3 years ago.