HOW TO…
Use an External Player
External players have been made available to our listeners.
Make a Request & Dedication
The new Hot Rocks Radio has Requests & Dedications available!!!
From the top menu select DJ Playlist

The top left icon of a search glass allows you to type in the artist you want to see songs from.
Click it for the search box to open.

The top right side of the playlist area allows you to scroll forward or backward from the 278 pages available. Note: This number changes based on the DJ currently streaming.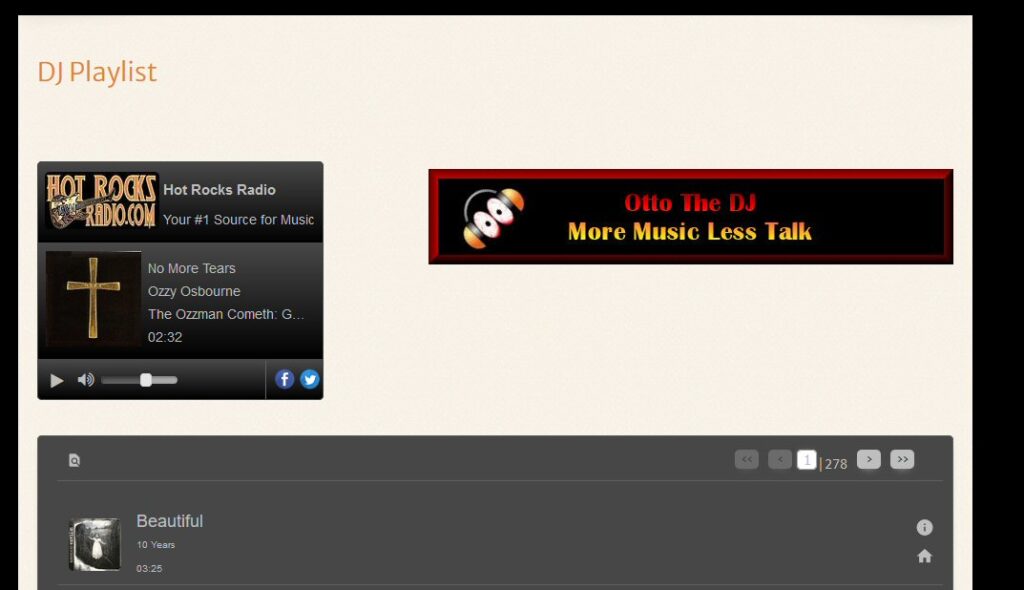 The right side of each available song has an Information button and a Buy button. Place your mouse (or finger) over that far right area, then select Request.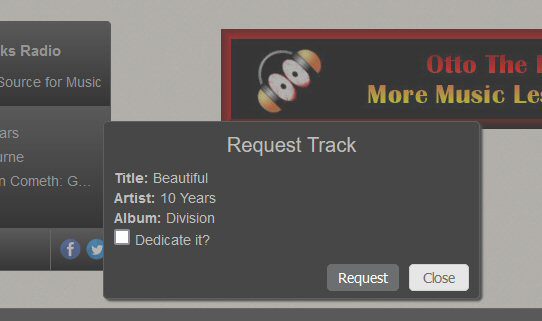 To make the request without a dedication, click Request. If you wish to add a dedication, click next to Dedicate It.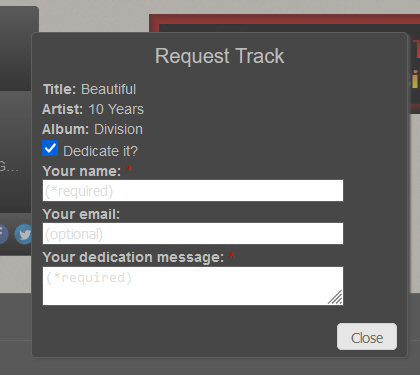 Your name is required.
Your email is not required.
Your dedication message is required.
Contact Us

Find the Contact Us link in the top menu (far right side) on any page and select it. Complete the form.
Make a Donation
Toward the bottom, left of the Home Page you will see this logo. Click on the image to be brought to the Donation page.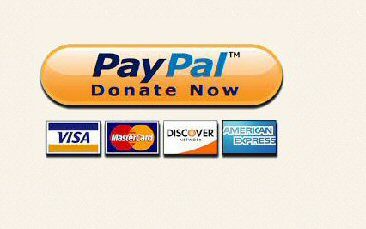 ---
Click on the image for the full screen for this tutorial.
During the Donation process this page will come up. Click "Accept" to permit cookies to move forward with the process.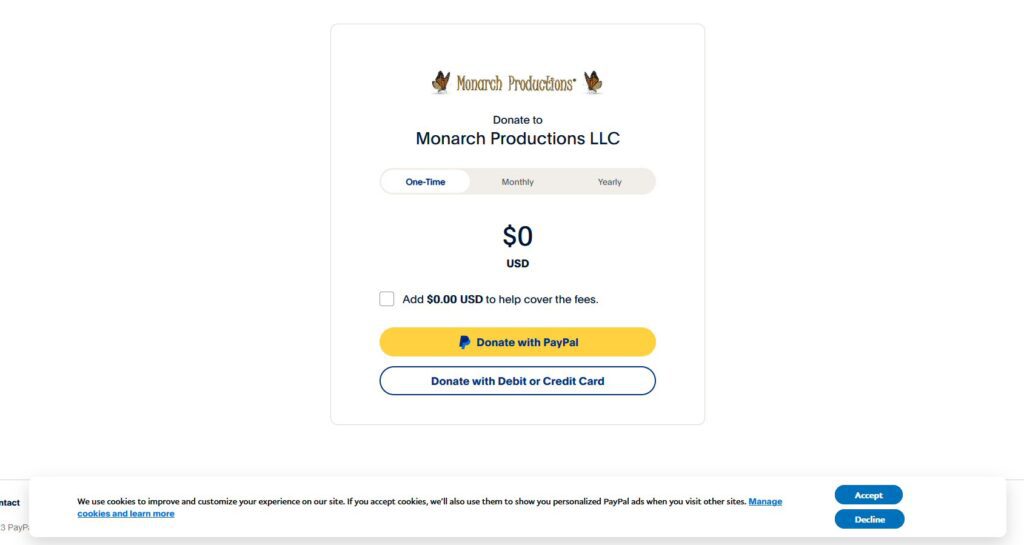 ---
Monarch Productions LLC is our parent company, who accepts donations on our behalf.
Select your chosen interval of a One-Time payment, Monthly, or Yearly.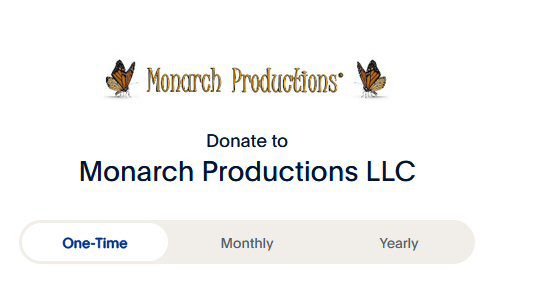 ---
Enter the dollar amount you wish to donate, and select your method of payment, either PayPal or a Debit/Credit Card.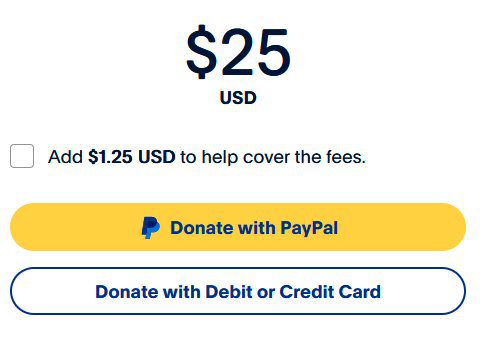 ---
Fill in your information. Should you not wish to create a PayPal account, uncheck the Save your info and create a PayPal account.